Pirates of the Caribbean: New Horizons
Ahoy, everyone!
Today, I'm very excited to reveal New Horizons Remastered; a new project to immortalise our much-loved New Horizons mod for PotC in the Unity engine, as a standalone game.
​
Starting right now, you can play a short tech demo that incorporates several assets and locations from the New Horizons mod and reimagines them with modern graphics while emulating the same gameplay mechanics.
Click here to download the demo
Read on for a brief description of how this project came to be, what the demo includes and where it will go from here... as well as what this means for...
​
Pirates and privateers, merchants and naval officers, free play and storylines... this latest update truly has it all!
Build 14 Beta 4.1 was
released very recently
and is easily the biggest update we have posted in many years. The following trailer shows a small selection of the cool new content added since our last major update from 2013:
​
Yet there is so much more! In fact, doing it all justice in a single article is near-impossible, but let us try anyway...
First Things First
There has been some very promising progress on our non-commercial indie game
Hearts of Oak: Conquest of the Seas
(HoO) over the past year. Most importantly, we have periodically released playable "Proof Of Concept" demos, some of which are available for download from our IndieDB...
​
2015 is now behind us, and it was certainly an exciting year! The development year on Hearts of Oak has been no less interesting and has seen quite a few changes, both in team members and game assets, while the New Horizons mod team has been tirelessly working on new and improved content for PotC.
Let's take a look back at the highlights of the year at PiratesAhoy!...
A Promising Start
Cast your mind back to the beginning of the year, and this is one of the first development videos released in 2015. In the video,
@Captain Murphy
talks about some of the issues we had with the Suimono water system, shows off some the Ultimate FPS features, and fires the first flintlock pistol to make it in to the game.
​
A couple of weeks later, he shared some of the lessons he's learnt from using the Oculus Rift VR headset. If you haven't seen this video, it's well worth the look, as it...
Biggest event on the modding calendar kicks off.
Voting booths are open, the community is buzzing and the countdown begins in search for the 2015 Mod of the Year
December 1st, 2015
- Today marks day one of the
14th Annual Mod of the Year Awards
. A celebration of the
years finest mods
picked by the gaming community. For the next four weeks player votes will determine the top 100 (announced December 11) and then the overall winner announced shortly after Christmas.
Last year's awards amassed a stunning 131,789 votes for a plethora of great mods. The 2014 podium saw
Euro Truck Simulator 2 Multiplayer
take first place, narrowly edging out amazing mods including...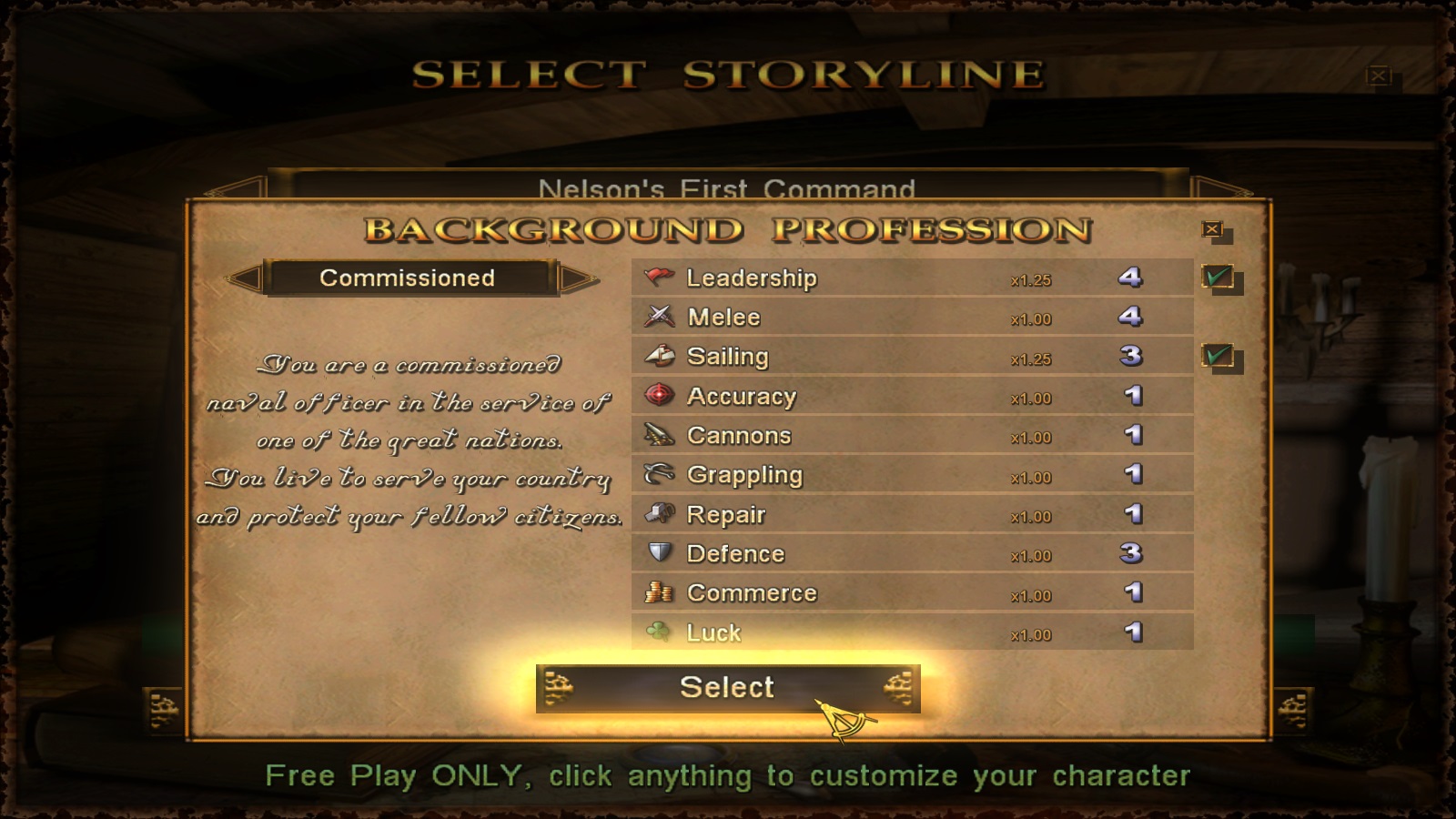 A shipload of piratey goodness has arrived in port once more! Read on to see what treasure there is to be uncovered in the latest release of New Horizons!
Build 14 Beta 3.4 is now available from here. If you are upgrading from a previous Beta 3 version, you only need the "Part 1: Installation Wizard". If you are doing a brand new install, use the "Part 2: Contents Archive" as well.
NEW GAME REQUIRED!
Custom Player Professions
The first thing you will notice with the new update is that there are yet more storylines to choose from. Both Brave Black Flag and Nelson's First Command bring something new to the table. The first is an excellent start to a free-booting pirate career, while the latter is set up with enhanced free play for Royal Navy players in mind.​
...
December 1, 2014
- The 13th Annual
Mod of the Year Awards
kicked off today on Mod DB, a celebration of the years finest picked by the community. For the next 4 weeks players votes will determine the top 100 which will be announced on 11th December and winner on 29th December. In 2014
G2A.COM
joins as the major sponsor, offering
1000 €3 giftcards
to voters picked at random.
After amassing 141,000 votes in 2013, who will join Just Cause 2: Multiplayer
last years winner
, which now sits alongside Natural Selection the inaugural...
A few days ago GOG.com announced that they were adding a new publisher to their stable, thanks to
@Red Back Dude
for pointing it out to me, but they didn't reveal who that publisher was going to be. There have been rumors floating around for the past couple of days on some forum posts that it would be Disney/Lucas Arts, and that peaked my interest of course! Well today that has been confirmed! Gog will carry old games from Lucas Arts! Since Lucas Arts is now owned by Disney, that means that Disney games may be available as well!
Needless to say, this is potentially huge news for our community! They also mentioned that Bethesda/Zenimax were a possibility as well. This means that there is a very good possibility that one day we will indeed see POTC on GOG!! The game has not been available commercially for over a decade now. The only way to get it was by buying used copies, or by downloading it through torrents. Most of those torrented Warez copies had been altered...