Hearts of Oak: Conquest of the Seas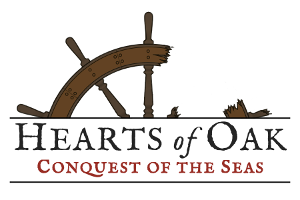 ​
It's time for another Pre-alpha Demo release! This one happened a bit sooner than we expected, and there are a few issues with it, but our internal QA Team had so much fun playing with this one that we wanted to get it out to the general public as soon as possible! This Pre-Alpha Demo also has the distinction of being the first playable release to feature work from many different team members! Something we are all very excited about as well.
Here are JohnSilvers release notes for this build :
So, the original intention of the release was to focus entirely on integrating and even using
@Foamy
's combat system from Hunters Moon. Unfortunately, due to some technical issues with incorporating our assets I decided to create a completely new combat POC project that featured a simple combat system based in part on Foamy's work. What I developed for this release is essentially a simple combat system to finally showcase some...
Ahoy mates, this update is far to long in the making, but there are some technical issues behind the long wait. After the last Demo release, we ran in to some major problems with the next build and experienced several issues again with scenes breaking, project files getting corrupted. Attempts at upgrading assets and code fixing resulted in just making things much worse.
Here is brief list of some of the issues that JohnSilver ran in to with the old build :
main menu and game scene became corrupted in Unity 5.3, not even restoring a back up fixed the issues​

several shader limits were exceeded again, likely due to legacy assets​

core assets became corrupted (character controller, camera controller, post rendering effects)​

many assets were upgraded, upgrade of MCS broke all previous figure constructs​

attempts were made to swap out UMA for MCS but this only introduced several new problems with...​
​
Ahoy mates, we are a bit later with this demo than we would have liked to have been, but we ran in to a few issues. The first of which was some weirdness with the installer. For some reason it wasn't picking up the all correct files upon packing. So for this release, JohnSilver decided to just release the demo as a zip file. You can either copy it to the folder that the last demo is in and overwrite the existing files, or install it to a new directory. Just be sure to use the new launcher in the zip file!

This release is something completely different and focuses on new Character controller, Characters/NPCs, Dialogue, Environmental upgrades, Portals and a quick peak at the quest system. For now, sailing and the Albans has been turned off in this release to do some other pending upgrades not ready for release. This release also spent some time with our internal QA team to try and track down some issues. Due to the internal testing though, JohnSilver has decided that he will have to...
​
2015 is now behind us, and it was certainly an exciting year! The development year on Hearts of Oak has been no less interesting and has seen quite a few changes, both in team members and game assets, while the New Horizons mod team has been tirelessly working on new and improved content for PotC.
Let's take a look back at the highlights of the year at PiratesAhoy!...
A Promising Start
Cast your mind back to the beginning of the year, and this is one of the first development videos released in 2015. In the video,
@Captain Murphy
talks about some of the issues we had with the Suimono water system, shows off some the Ultimate FPS features, and fires the first flintlock pistol to make it in to the game.
​
A couple of weeks later, he shared some of the lessons he's learnt from using the Oculus Rift VR headset. If you haven't seen this video, it's well worth the look, as it...
It seems the last few years there have been a lot of nautical games coming out, and that is certainly a good thing! Even better though, many of them have been pirate games! The following list is in no particular order, just the way I happened to write them down. Some of the games on this list I posted on here, one or two I missed entirely. That is not the case with the first one on the list though, Nantucket. when I saw this one, I was very excited because it is about one of my favorite books! Nantucket is set after the events of Herman Melville's Moby Dick, the game follows the further adventures of Ishmael



Next up, Windward is an indie naval combat/adventure/sandbox game currently available on Steam



Next on the list, another Indie game that is also on Steam Greenlight, Tempest. As you navigate the dangerous waters of the game you won't just catch up with merchants, but you will encounter fellow pirates,...
It's time for another Hearts of Oak Pre-Alpha demo release! Before we get to that however, I wanted to take a moment to just say that you people are awesome! For the second year in a row you have voted us in to the IndieDB top 100 Game of the Year voting, even though we have yet to release anything more than a couple of Pre-Alph demos! Heck, last year we hadn't even released anything but a few screen shots and some development videos, and you voted for us anyway! We are incredibly humbled by your support for our efforts, and extremely encouraged that that kind of support exist for this game genre. We still have quite a long way to go, but thanks to you, getting there is going to be a lot more fun! Thank you!!

Now on with the good stuff, Most of this months demo is focused on ship physics and kinematic motion, so there are several changes in this version. The last couple of demo releases have let you sail and fire the cannons, but so far your character has been stuck in one place...
For the second year in a row Hearts of Oak has been nominated for the IndieDB top 100 Game of the Year! Once again, we are blown away by all of your support! Thank you! Once again, we did not advertise the game for voting because we did not feel we were quite ready, even with the demo releases, we still felt there were other games out there that were much farther along in development that deserved the honor more. Once again though, you all would have none of that, and your support will go a long way in telling our Dev team just how much the community appreciates their efforts!
So, now that we are in the voting, we can proudly say vote for us again, and lets see just how much encouragement you can give us! Please head on over to our
Hearts of Oak IndieDB page
and vote for us again! Thanks again mates, your confidence in us is very much appreciated!