PiratesAhoy!
Hi everyone, just a quick note to let everyone know that PA! may be down for a little while as I am changing the company that is hosting the domain. Nothing will be lost and as soon as the new company takes over I can update it's details to direct it to the hosting server.
Released under the name Sea Dogs: Carribean Tales and costing only 5.99$. DRM free as usual.
Sea Dogs: Caribbean Tales on GOG.com
Well, only Pirates of the Carribean and City of Abandoned Ships left from the poll.
GOG.com Takes on 2K
11 classics including Sid Meier's Pirates!, Railroad Tycoon, and X-COM
Warsaw, March 29 - 2K, the publisher behind many of gaming's most iconic series, debuts on GOG.com with a curated selection of 11 enduring classics at 50-75% off.
For a limited time, get up to 75% off bundled collections or 50% off individual titles, including:
–
Railroad Tycoon Bundle
— featuring Sid Meier's Railroads and RailRoad Tycoon 2+3.
– X-COM Classic Bundle — featuring the incomparable X-COM: UFO Defense, X-COM: Terror from the Deep, X-COM: Apocalypse, X-COM: Interceptor, and X-COM: Enforcer.
– Freedom Force Pack — including the original Freedom Force & Freedom Force vs. The Third Reich.
–
Sid Meier's Pirates!
— the remake that turned the gem into a much shinier gem.
"2K is a treasure trove of timeless masterpieces," says Oleg Klapovsky, VP of Business...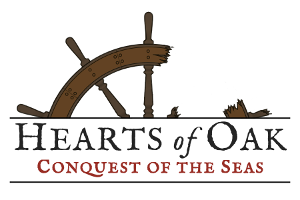 ​
It's time for another Pre-alpha Demo release! This one happened a bit sooner than we expected, and there are a few issues with it, but our internal QA Team had so much fun playing with this one that we wanted to get it out to the general public as soon as possible! This Pre-Alpha Demo also has the distinction of being the first playable release to feature work from many different team members! Something we are all very excited about as well.
Here are JohnSilvers release notes for this build :
So, the original intention of the release was to focus entirely on integrating and even using
@Foamy
's combat system from Hunters Moon. Unfortunately, due to some technical issues with incorporating our assets I decided to create a completely new combat POC project that featured a simple combat system based in part on Foamy's work. What I developed for this release is essentially a simple combat system to finally showcase some...
It has been about a year and a half since I first posted something about this game, I figured it was well past time for an update on this gorgeous game!

The story of the Obra Dinn is set in 1808, 6 years after the merchant ship "Obra Dinn" set out from London for the Orient. Six months into her voyage she disappeared. She never reached her rendezvous point at the Cape of Good Hope and was declared lost at sea. Early on the morning of October 14th, 1808, the Obra Dinn drifts into port with sails and rigging damaged damaged and no visible crew.

As an insurance adjuster for the East India Company's London Office, it's your job to find means to board the ship and recover the Crew Muster Roll book for assessment. But it wont be quite that simple to figure out this story. There were sixty crewmen on board, each with their own story to tell, and you must use clues that you find to reconstruct exactly what happened. One of the tools at your disposal is a "magic clock" that will allow...
I am a bit slow getting to this one, I blame my real job for turning my brain in to mush! Anyway, the Indie game SugarMill by Aatlantis Studios is now up for voting on Steam Greenlight! I posted the gameplay trailer on Youtube yesterday, but didn't have time to look up the Greenlight link before work. Here is the Greenlight trailer!



SugarMill is a sandbox city building game based in the late 15th, early 16th century. Set during the discovery and exploration of the West Indies. You start the game after being shipwrecked. With a few resources, and a few families you try to build a settlement and grow your colony. Once you have a solid economy and enough resources you can create a port., where you will be able to place import and export orders thru the dock. However, these orders can take a while to arrive since your new port will not be known at all. It certainly won't be easy to grow a thriving colony from scratch. Oh and I forgot to mention that...
Thanks to
@Flannery
for pointing this one out to me! If your anything like me, you have always wanted to just buy a boat and head off for the distant horizon. I live in the middle of a cornfield though and can't afford to just quite my job, buy a boat to sail around the world. Now you won't have to take those drastic measures either, you can do it from the comfort of your own computer with Sailaway! More sailing is always better, and this one looks to be quite impressive!
For over a year now, Richard Knol, an Indie developer from the Netherlands has been working on an incredibly detailed sailing simulator. Sure there are a lot of sailing simulators out there, but most usually only focus on one part of the world, or focus on racing or regattas. This one is a bit different, and is truly a Global Sailing Simulator. Not only does this "game" simulate sailing with realistic boat physics, it also simulates the entire planets...